February is almost over, but the year is only getting started for k-drama enthusiasts! Here are the top 10 upcoming k-dramas for March 2023.
The first show on the list is our most anticipated pick. The nine other shows are in order of release.
The Glory: Part 2
Image Credits: Netflix via Soompi
Part 2 of this intense drama is finally here! Moon Dong-eun (Song Hye-kyo) continues her crusade of vengeance against Park Yeon-jin (Lim Ji-yeon) and the other people who bullied her in high school. We can't wait to see what happens next! Read more about "The Glory" here.
Release Date: March 10
Where to Watch: Netflix
Delivery Man
Credits: Studio Genie via Soompi
Imagine running a taxi service…for ghosts. That's what Seo Young-min (Yoon Chan-young) finds himself doing to make ends meet. Joining him is Kang Ji-hyun (Girl's Day member Minah), a ghost trying to reclaim her memories. Together, they grant ghosts' final wishes and even work to track down a serial killer. This is one spooky show you won't want to miss.
Release Date: March 1
Where to Watch: Genie TV, ENA, TVING, Viki
Divorce Attorney Shin
Image Credits: JTBC via kdramadiary
We've never met a divorce lawyer as unusual as Shin Sung-han (Cho Seung-woo). Once a music professor and pianist, he switches careers after getting some shocking news. The main cast also includes Lee Seo-jin (Han Hye-jin), a weathercaster-turned-radio DJ in a terrible marriage, and Sung-han's friends Jang Hyung-geun (Kim Sung-kyun) and Cho Jung-sik (Jung Moon-sung).
Release Date: March 4
Where to Watch: JTBC, Netflix
Oasis
Image Credits: KBS via Wikipedia
"Oasis" combines the coming-of-age genre with some Korean history. Set in the turbulent 1980s-1990s, it follows Lee Doo-hak (Jang Dong-yoon), his first love Oh Jung-shin (Seol In-ah), and his friend and rival Choi Chul-woong (Choo Young-woo). The teasers have us holding our breaths—what will happen to these spirited youths?
Release Date: March 6
Where to Watch: KBS2
Pandora: Beneath the Paradise
Image Credits: tvN via Soompi
Hong Tae-ra (Lee Ji-ah) loses both her parents and memory in an accident. When her husband Pyo Jae-hyun (Lee Sang-yoon) runs for the presidential election, she discovers that someone is out to destroy him, their family—and her. Written by "The Penthouse's" Kim Soon-ok, "Pandora" promises nail-biting action, flawed characters, and many twists and turns.
Release Date: March 11
Where to Watch: tvN
The Secret Romantic Guesthouse/Romantic Guest House
Image Credits: SBS via Soompi
Yoon Dan-oh ("The Glory's" Shin Ye-eun) is in charge of the Yihwawon guesthouse, which attracts the attention of three boarding students, or "flower scholars." The group of four, with their different personalities and secrets, team up to solve a 13-year-old missing person case. If you need some light-hearted viewing, put this show on your Watch Later list.
Release Date: March 20
Where to Watch: SBS TV, Viki
The Real Deal Has Come!/The Real Has Come!
Image Credits: KBS 2TV via Wikipedia
Starring Ahn Jae-hyun and Baek Jin-hee, the show sees OB/GYN Gong Tae-kyung and Korean language instructor Oh Yeon-doo enter a fake contract relationship. "The Real Deal Has Come!" will look at pregnancy, parenting, and everything in between. It will have you question everything you thought you knew about raising a family.
Release Date: March 25
Where to Watch: KBS2
Joseon Attorney/Joseon Lawyer
Image Credits: MBC via Soompi
We return to the Joseon Dynasty. "Joseon Attorney" sees Kang Han-soo (Woo Do-hwan) become a lawyer to avenge his parents. Joining him are Lee Yeon-joo (WJSN's Bona), a princess in disguise, and Yoo Ji-sun (Cha Hak-yeon, also known as N from VIXX), a prestigious government official.
Release Date: To be determined
Where to Watch: MBC TV
Duty After School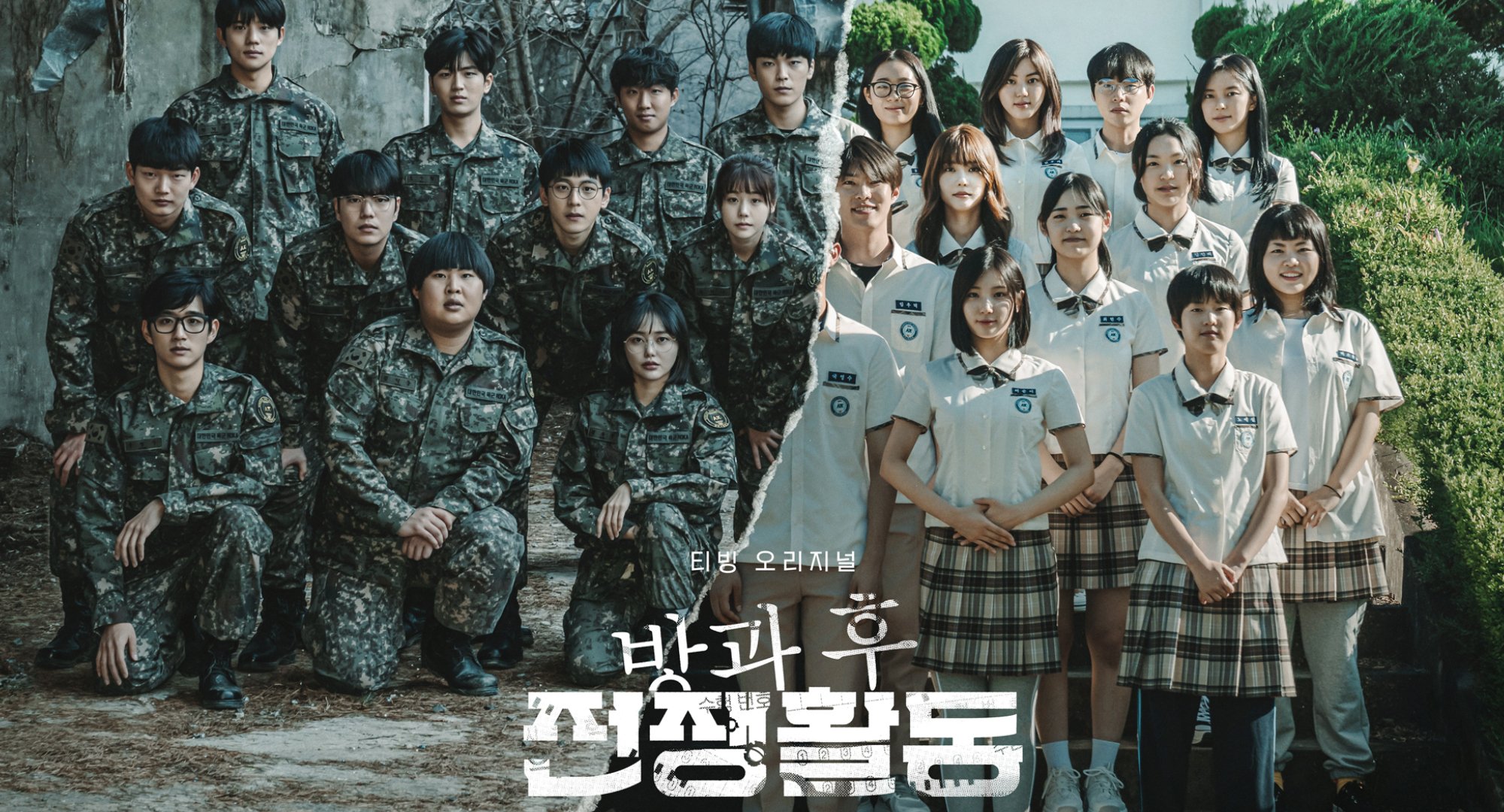 Image Credits: TVING via Showbiz CheatSheet
Do you know what this list is missing? Monsters! In this adaptation of Ilkwon Ha's webtoon, high school and college students are drafted into the military to fight against aliens called "cells" ahead of the college entrance exams (CSAT). Get killed by the cells or fail the exams: a deadly game of "Would You Rather?" that none of the students wants to play.
Release Date: To be determined
Where to Watch: To be determined
A Secret Woman
Image Credits: KBS via HanCinema
We know little about this show, but it promises a tense story about lies and helplessness. Shin Go-eun plays a woman who loses her sight and gets locked-in syndrome because of her husband and his lover. The main cast also includes Choi Yoon-young and Lee Chae-young.
Release Date: To be determined
Where to Watch: To be determined
Seoulbox: The Perfect Korean Snack Box
Now that you know what to watch in March, you need to find the right snacks. Seoulbox has you covered, with a specially curated themed box every month. Inside are a Seoulzine (magazine), cookies and candy, chips and ramyun, and items for K-beauty and K-pop lovers.
Getting this box is easy. Here are the steps:
Image Credits: Image via Seoulbox
Go to the Seoubox website. Click on "Shop Now" or the Shop dropdown menu. From there, select Signature or V (for Vegetarian). You can also scroll down the homepage to the "Seoulmate Favorites" or click on "Take the Quiz" for a more personalized box.
Image Credits: Image via Seoulbox
Choose the frequency of your box. If you're new to Seoulbox, choose the One Time option. Otherwise, select the monthly, 3-month, 6-month, or 12-month options.
Image Credits: Seoulbox on Instagram
Pay and receive. Give at least a week for your Seoulbox to arrive if you're outside Korea. Once you get the box, post a review and tag us on social media for a chance to win a free box!
If you'd like more Korean lifestyle and beauty products, we recommend Seoulbox Life.
Image Credits: Image via Seoulbox
We hope you're as excited for these k-dramas as we are. Let us know which show you're most looking forward to, both for March and the rest of this year!