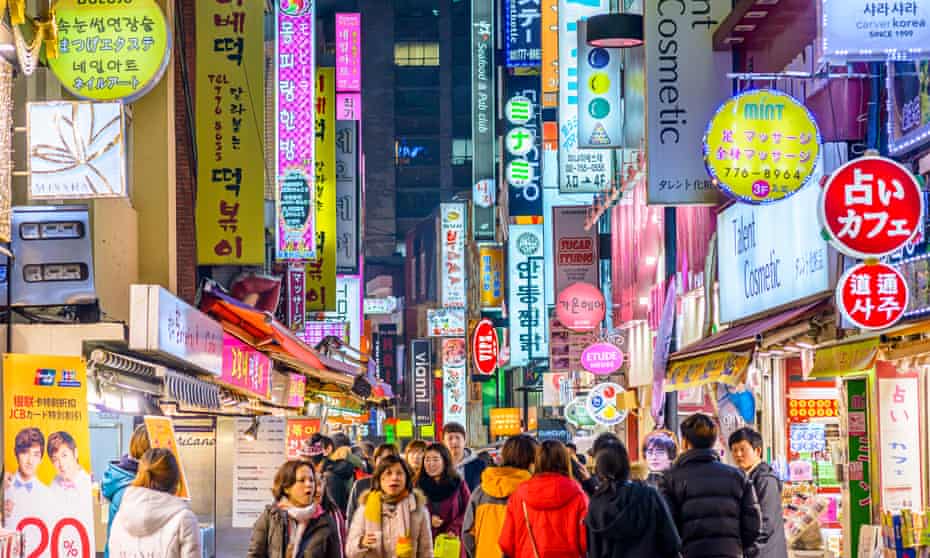 Image Credit
Before travelling to another country, we must first get to know some of the local cultures before visiting! It is totally necessary to avoid disrespect to the locals and their culture. Just as always… let me introduce to you some things that you might not know about Korean culture! 
Language Barriers
Korea's native and official language is Korean. Even though the younger ones here study English, it is only considered as a second language. Korean is used in everyday conversations and almost part of everyday lifestyle. If you do come across grannies and gramps who do not use English, it is totally normal!
Okay… don't freak out! We use Papago as a translation app! It is definitely more accurate as compared to Google translate (no hate here!). It can be used through the app, the Naver Dictionary and through the web! 
Fast Internet 
Do you need that lightning speed internet? No worries! You came just to the right place! Korea has the fastest internet of average 121Mbps when recorded in 2020. The internet in Korea reported more than 3 times faster than the average world record of 35.96Mbps. 
Highly Efficient And Cheap Transport
There are numerous types of public transport in Korea: railway, KTX high speed train, subways, buses, ferry ports, and taxis. The transports are highly accessible and very efficient. The bus approximate arrival timings you get on the apps are usually reliable and arrive mostly on time! 
Fun fact: You can eat on most of the public transports! Do make sure you look for signs and avoid eating if there is a 'no food and drinks' sign! 
No Tipping
In America and Europe, you got to tip the waiter in the restaurant. Well… you don't have to when you are in Korea! Many Asian countries do not tip in restaurants (if you want to tip, there might be a tip box at the cashier). So no, you are not obligated to give tips unless you want to reward the server! 
It Is Naver, Not Google!
In most countries, we use Google, Yahoo or other search engines! Korea made their own search engine too! You can use Google in Korea but most Koreans would use Naver instead! Naver has many functions, including Naverpay, Navermaps, Webtoons and so much more! It can be accessed using an app or website. 
What are some things you are surprised of and didn't know about Korean culture? Let us know in the comments below!
Author: Tiffany