Some of you who have not been to Korea before might be wondering, 'where should I visit?'. Don't worry! Some locations that BTS filmed might not feel like Korea, but let me reassure you it is in Korea!! Let's go through some of the spots that BTS has filmed at! Maybe you would like to travel and visit someday! 
Jumunjin Beach (주문진해변)
Image source
Do you remember their 'You will never walk alone' 2017 album photoshoot? It is the bus stop just by Jumunjin Beach in the city of Gangneung (강릉시). The location is east of South Korea (quite far from Seoul, I would say!). I would recommend going during the summer to cool off with the wind by the ocean! 
BTS 'YOU NEVER WALK ALONE' Album Photoshoot Sketch #YOU_NEVER_WALK_ALONE #방탄소년단 (https://t.co/BFopamp0Ly) pic.twitter.com/9pTlUDjvu0

— BTS National⁷ (@BTS_National) February 8, 2017
Note: The beach is open 24 hours, but swimming is only allowed from 6 am to 6 pm. 
The bus stop is not an actual functioning bus stop! It is only for people to take photos and a place of interest! 
Address: 8-55 Hyangho-ri, Jumunjin-eup, Gangneung-si, Gangwon-do (Address in Korean: 강원도 강릉시 주문진읍 향호리 8-55)
Iryeong station (일영역)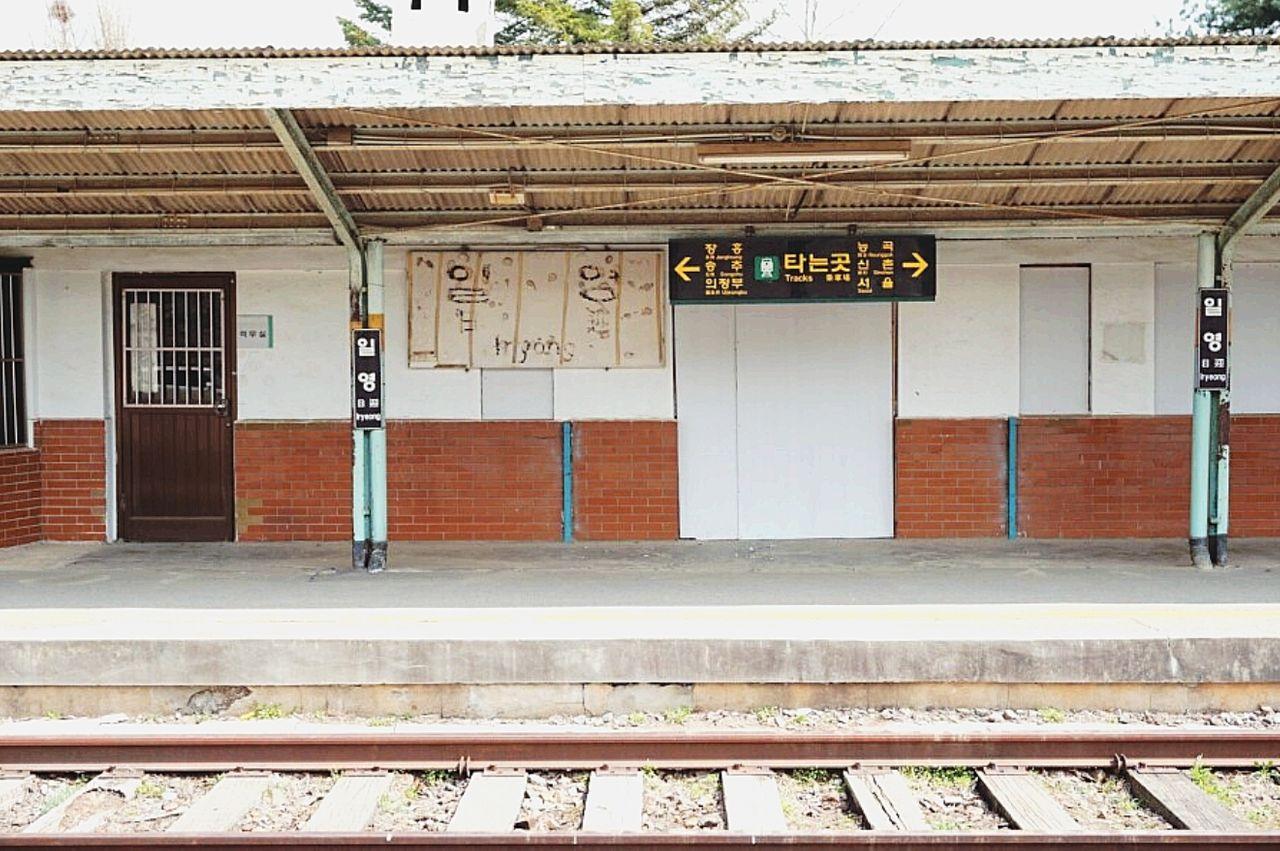 This location is where the first scene of BTS' V on the railway track at the train station in 'Spring Day (봄날)' was shot! This is currently an abandoned railway station, but many fans still flock to take photos in the location where BTS' V was filmed at! I would suggest visiting it in the daylight and check if you can visit the abandoned place. 
Address: 327, Samsang-ri, Jangheung-myeon, Yangju-si, Gyeonggi-do (Address in Korean: 경기도 양주시 장흥면 삼상리 327)
Laundry Pizza (런드리피자)
Image source 
BTS' 'Love Yourself: Her album concept photos were shot here! It is actually a fast food restaurant in real life. They sell pizza and fast food (but mainly pizzas!) It is located in Gangnam district in Seoul (it is the most convenient as compared to other locations :"))! 
#BTS #방탄소년단 #LOVE_YOURSELF 承 'Her' Concept Photo E version pic.twitter.com/CTgUPh9GHs

— BIGHIT MUSIC (@BIGHIT_MUSIC) September 7, 2017
Address: 22, Bongeunsa-ro 4-Gil, Gangnam-gu B1, Seoul (Address in Korean: 서울특별시 강남구 역삼동 810-13 지하1층)
Instagram: https://www.instagram.com/laundrypizza/?hl=en 
Maengbang Beach (맹방해변) 
Image source
BTS' chilling-at-the-beach concept photos for the 'Butter' album were shot at the Maengbang Beach! Now, now... Imagine sitting on the spots where BTS sat on! Of course, I would once again recommend visiting in Summer times. Other seasons might be too cold to visit! 
#BTS #방탄소년단 #BTS_Butter Concept Photo version 4 pic.twitter.com/sStaL6JTbh

— BIGHIT MUSIC (@BIGHIT_MUSIC) June 30, 2021
The location of the beach is also located to the East of Seoul! South Korea's East Coast seems to have lots of lovely beaches! 
Address: 228-239, Maengbanghaebyeon-ro, Samcheok-si, Gangwon-do (Address in Korean: 강원도 삼척시 근덕면 맹방해변로 228-239)
Yongin Daejanggeum Park (용인 대장금 파크) - An extra location where BTS' Suga filmed in ('Daechwita' MV)
BTS' Suga (aka Agust D) shot his main track 'Daechwita (대취타)' in his second solo album 'D-2' at this park! This park is also a filming spot for many dramas, including 'Flower in Prison' and 'Arang and the Magistrate'. 
Note: There are admission fees to purchase before visiting! Please check the fees and opening hours here! 
Address: 25, Yongcheon drama-Gil, Baegam-myeon, Cheoin-gu, Yongin-si, Gyeonggi-do (Address in Korean: 경기도 용인시 처인구 백암면 용천드라마길 25) 
Which iconic locations would you like to visit when you come to Korea? Let us know in the comments below! 
Author: Tiffany