Imagine this: you go to Korea to experience the food and culture. The next thing you know, you meet your oppa/noona! But what is dating as a foreigner in Korea like? We'll tell you everything you need to know in this blog.
Interracial Couples and Families in Korea
The number of interracial relationships and mixed-race families in South Korea is growing. According to a 2020 survey on Korean Marriages and Divorces, there were 15,000 interracial marriages, making up 7.2% of all marriages in Korea. And a 2021 survey found that six out of 100 babies (16,421) in Korea were born to interracial couples.
Image Credits: Image via Korean Mom Lily's Life Style
With the explosion of K-pop, K-drama, and Korean food, more people are interested in visiting or moving to South Korea. Some tourists even go there specifically to find a partner because of swoon-worthy leads in shows like Crash Landing on You!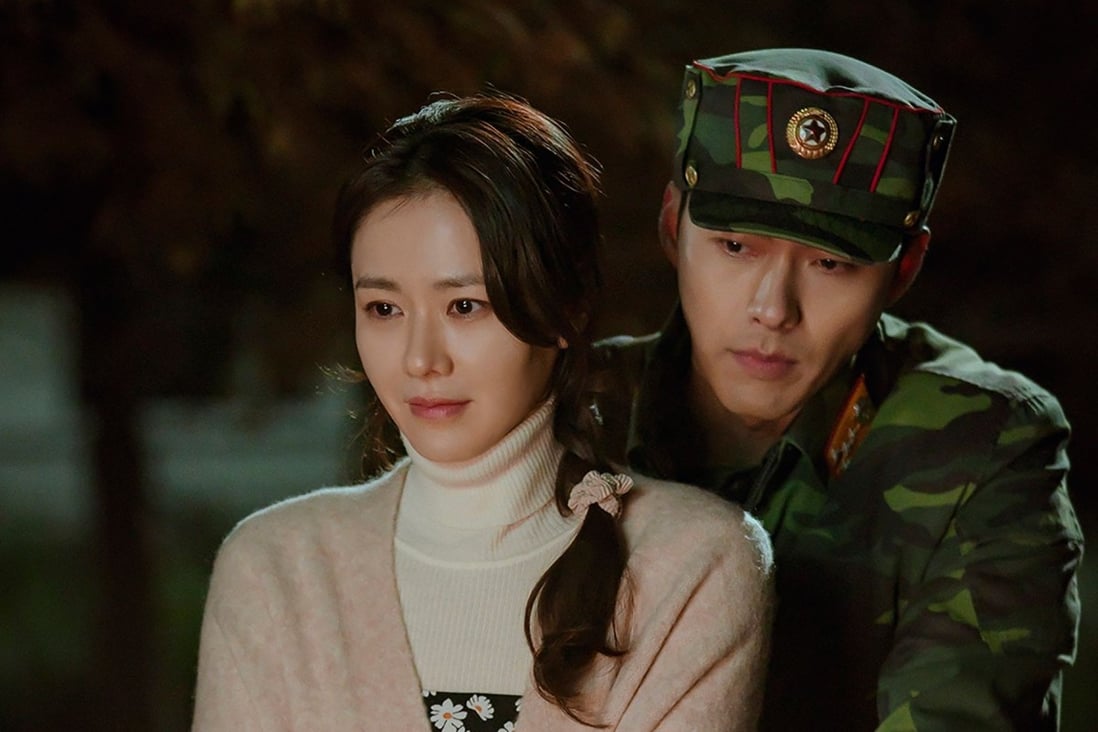 Image Credits: Netflix via South China Morning Post
Multicultural relationships also form between Korean university students and exchange students. While learning about each other's cultures, they might realize they actually like each other, maybe enough to spend to spend the rest of their lives together.
Many of our favorite Korean celebrities are dating or marrying foreigners. Actor Song Joong-ki announced his marriage and first child with former British actress Katy Louise Saunders on January 30, 2023.
Image Credits: Screenshot via Koreaboo
On August 5, 2022, rapper Beenzino announced he'd secretly married German actress-model Stefanie Michova.
Image Credits: Image via Beenzino's Instagram
And in 2013, former Wonder Girls leader Sunye married Korean-Canadian missionary James Park, with whom she has three children.
Image Credits: Image via Koreaboo
You can find many other adorable interracial couples on YouTube and Instagram, including Farino Jo (German fiancée with a Korean fiancé), Jay and Sasha (Korean husband, Russian wife), and Eui Yang (a Korean woman with a Latino husband and two beautiful children).
What Do Korean Parents Think?
The most nerve-wracking part of dating is meeting the parents, which usually happens if the relationship is becoming more serious. What if your oppa's/noona's mom and dad don't like you because you're not Korean?
Image Credits: SBS via Wait, what? - Tumblr
Interracial relationships are still a topic of debate in Korea. Most people feel comfortable dating or marrying someone who shares their language and culture. Even if your boyfriend's or girlfriend's parents approve of you, they might be worried about racism towards you and your children and ostracism from more traditional Koreans.
If you're dating the oldest son, your potential mother-in-law might also be concerned about whether you're interested in learning Korean traditions, including cooking and preparing for the holidays Chuseok and Seollal.
Image Credits: Panamami via What The Kpop
Fortunately, more Koreans are embracing interracial relationships. Your potential in-laws might not be so concerned about your cultural background, though they may be curious. They want their child to be happy, and if you're that source of joy, then any doubts they have will go away.
Image Credits: Image via 2hearts1seoul
Things to Know about Korean Dating Culture
Korean dating has its own unique culture. Remembering the rules will ease your transition into the dating scene. Here are the most important ones:
Stay connected 24/7. You'll be glued to your phone screen, texting your boyfriend or girlfriend throughout the day. Not responding to their message immediately makes you seem rude or distant. If more than a few hours pass before you answer them, you're in trouble.
Image Credits: freestocks via Unsplash
Rein in the PDA. No hungry kisses on the sidewalk. Koreans may allow a tiny peck on the cheek, but excessive physical contact is still a no-no. Most couples will hold hands in public and save the kisses for later.
Image Credits: Andrik Langfield via Unsplash
Mark the anniversaries/holidays. One of the most unique parts of Korean dating culture is the couple holidays and anniversaries, including the 100th day, White Day, and Pepero Day. A bit of a hassle? Maybe, but it's an important part of dating. If you miss one day, your partner will feel cheated, especially if they put their heart into it. Also, who says no to a Pepero Kiss?
Credits: XXTHAA via Pinterest
Embrace couple fashion. Love it or hate it, Korean couples love wearing matching outfits and accessories. You can also wear the same color or pattern for something more subtle. Being cute is part of the fun—get used to it!
Image Credits: Image via Pinterest
More Tips and Tricks for Dating in Korea
We're not finished yet! Here are some other ways you can make dating your oppa/noona a smoother experience and score brownie points with them and their parents:
Learn Korean. If you know even the basic phrases, you'll be able to better communicate with your partner's family and friends. It will also lessen the culture shock if you're new to Korea.
Image Credits: Image via linguamarina
Be considerate and respectful to your partner's parents, especially during the first meeting. Treat them as if they were your own mother and father. Bring them a nice gift and offer to help them with chores, or ask them to teach you some Korean words and customs. Also, dress modestly when you're meeting them for the first time!
Image Credits: Image via Jeenie Weenie
Be open with your partner. It's particularly important if you're a foreigner and don't understand everything about Korea. If you're confused but don't communicate, there may be misunderstandings that strain the relationship.
Image Credits: Image via Late Autumn Korean Movie 2011
Be yourself. It's great to embrace as much of Korean life as you can, but don't change yourself completely to win approval from everyone. Your oppa/noona chose you because you're unique. Incorporate your home country's culture into your lives together and teach them to your new family and children, so that everyone learns and grows together.
Image Credits: Priscilla Du Preez via Unsplash
In the end, what matters most is that your oppa/noona loves you, despite or even because you are non-Korean. Continue showing your love to them, and things will get easier for you both.
If you'd like to treat your significant other, then get them an amazing Seoulbox, filled with delicious snacks and treats. It's a simple way to say, "I love you!" ("Saranghaeyo!", 사랑해요)