THE CHUSEOK CELEBRATION:
Autumn is approaching soon with the chill in the air. Soon seasons will change, and Korea will get excited for Chuseok! 
Credit
Chuseok is also known as Korean Thanksgiving Day. It is one of the year's most important and festive holidays in Korea.  
This year, Chuseok falls on Saturday, the 10th of September, but the holiday period lasts for almost three days. Starting from the day before and after Chuseok.  
Credit
During this festival, Koreans return to their traditional hometowns to celebrate with their families and relatives. During this festival, the biggest traffic jams are caused in Korea as people usually take the road to travel outside of Seoul to their hometowns. 
 
During ancient times Chuseok is also known as Hangawi. According to Korea's lunar calendar Hangawi means the 15th day of August. A full moon appears in the sky on this auspicious day, and families gather together to thank their ancestors for the plentiful harvest.  
Credit
The family's women then prepared charye, an ancestral memorial ceremony, where they filled a table with newly harvested rice, various fruits, and dishes.
Credit 
Chuseok is incomplete without special Korean foods and a specific type of Korean rice cake known as songpyeon. The rice cake Songpyeon is made with new rice, which is finely ground, then the dough will be kneaded into small round shapes, filled with sesame seeds, red beans, chestnuts, and some other ingredients.  
Usually, the whole family gathers to make songpyeon, illustrating the family's importance in Korean society. 
Credit
Chuseok is a very special festival for Korean, and if you want to explore more about the culture, you need to start from Chuseok. K-pop and K-drama celebrities celebrate this festival cheerfully, But you don't need to be here to celebrate it. As of this month, Seoulbox will be bringing you the festivities.  
Enjoy our mix of sweet and savory treats like:
Hugaeso (Rest Area) Walnut Pie:
Credit
During the Hangawi season, Korean families visit their grandparents in the countryside. Highways are flooded with excited souls from Seoul! 
Horong Chips Brown Rice: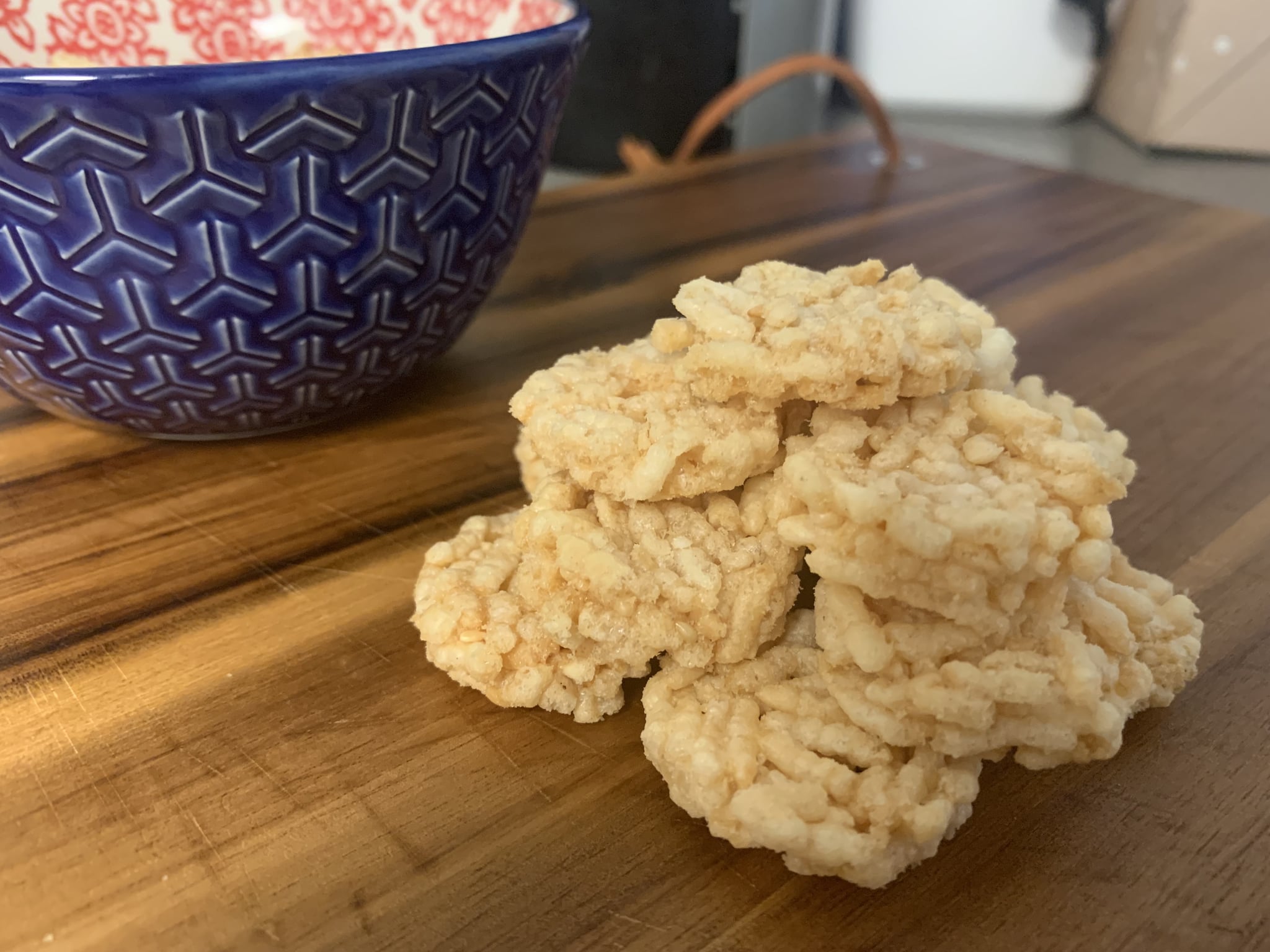 Handmade Rice Crackers Onlygrains milled on the same day are used. Rice chips are heart-warming desserts in the countryside. When kids' tummies are full of delicious foods, grandmas bring brown rice as "one last dessert". Try as a topping for yogurt, or dip in peanut butter. 
 
Jori Pong Marshmallow: 
Credit
Jori Pong (barley puff) is inspired by grain puffs. "Puff guy" used to visit backstreets regularly. That was the day countryside kids had snacks! (back in 50 years). Explore the good old days of the Korean countryside with the sweet snack! 
 
Yegam Potato Chips Stir-fried Onion: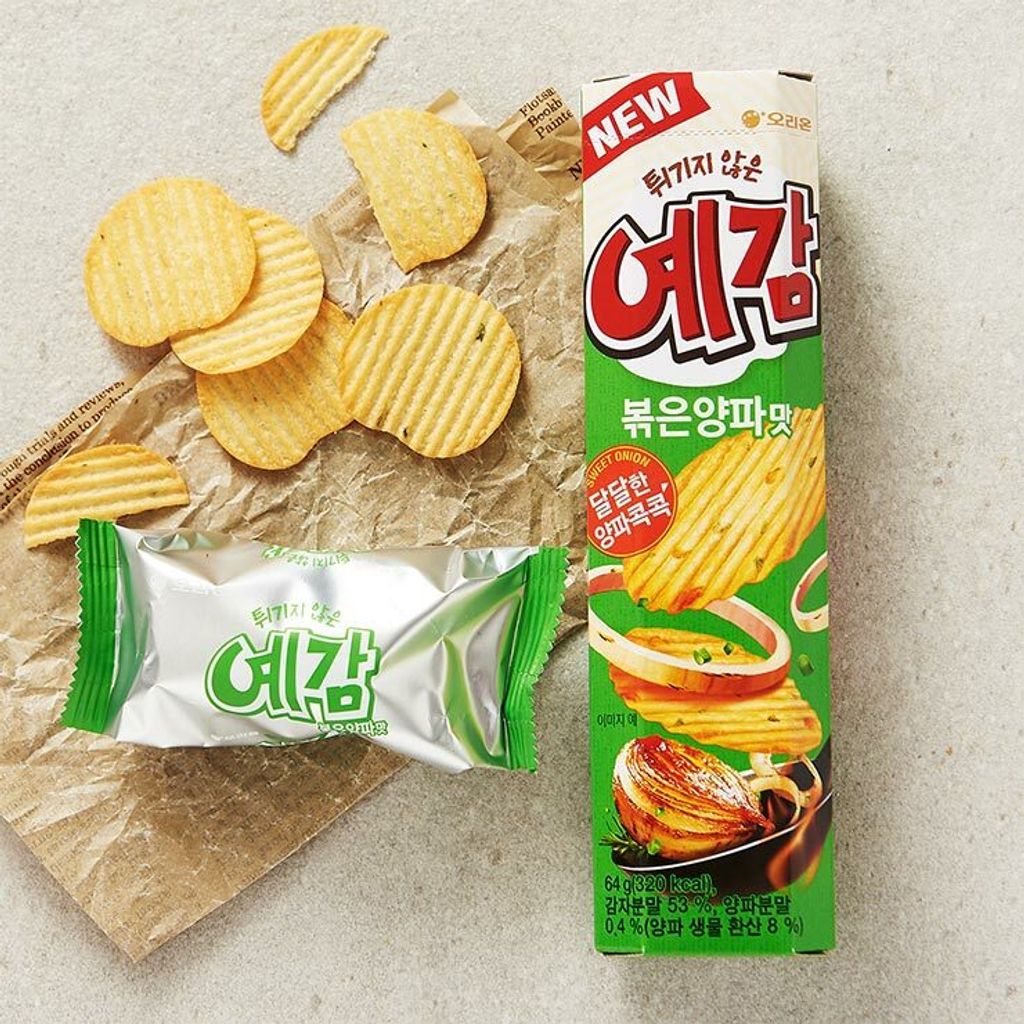 Credit
Crunchy potato chips with a stir-fried onion kick. Lovepotato. Oven-baked and thinly cut, making them extra crunchy. A blend of yummy savory, a littlebit of sweet, and sour - it is a mysterious mix that makes a great taste!
Seaweed Peanut Snack: 
Credit
When cousins gather in Hangawi, they play card games (Hwatu) or board games (Yutnori) together. They can't miss out on snacks! This is a party snack with strong savory tastes and crunchy texture. It goes great with beer and is easy finger food.
 
Cheese Seaweed Chips: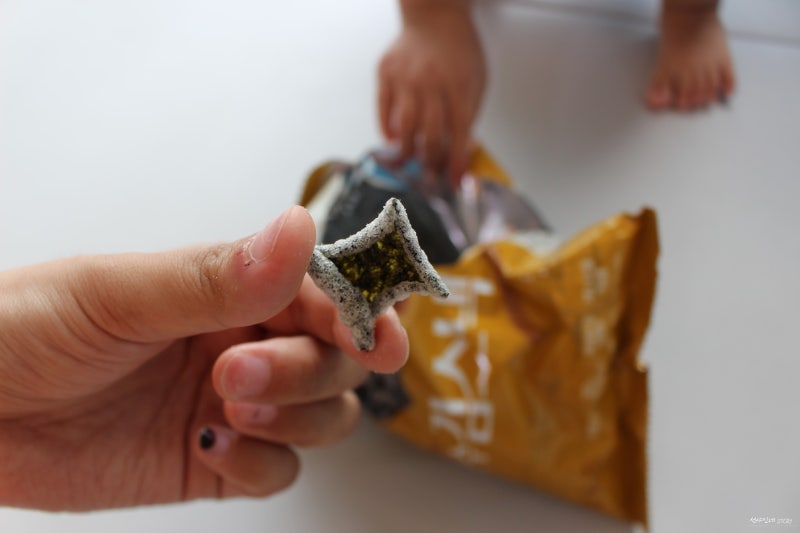 Credit
The chips are a type of Bugak (stick rice dipped in fried seaweed). It is very tricky to cook. Hence, when families gather in Hangawi, Bugak is on the table for the special guests! We hand-picked a cheese variation. It adds an addictive savory taste to the classic Korean snack. 
Baked Rice Chips: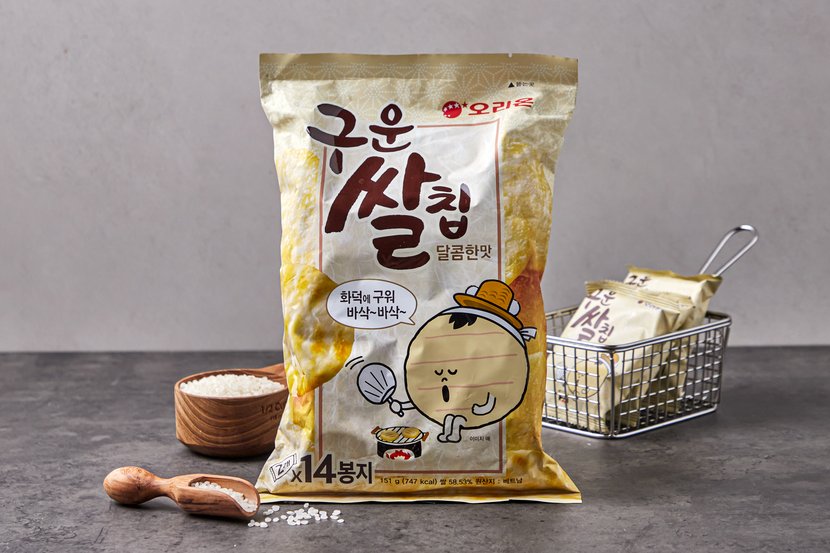 Along with grain puffs, round rice chips are famous for grandparents. The snack is made of matured rice batter, baked in Hwaduk (Korean oven). They are in between classic and modern Korean snacks. Thoughtful kids buy these chips before visiting their grandparents!  
Vege Crackers: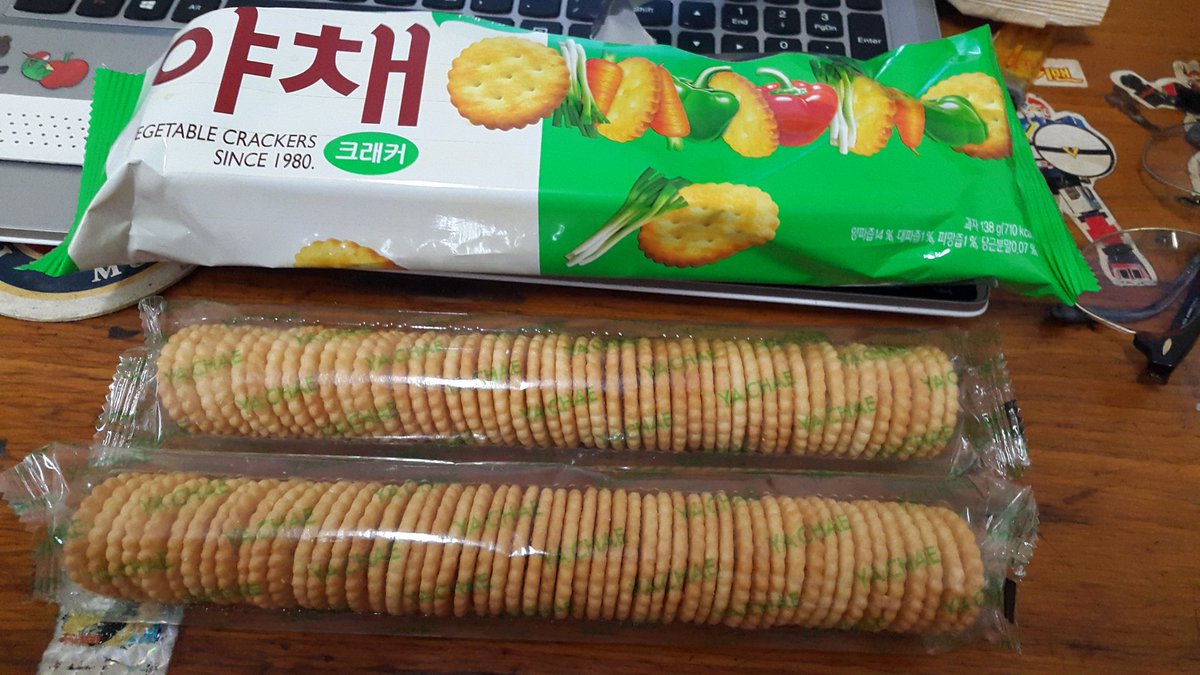 A gear-wheel shape crackers with a mix of onion, leek, carrot, and pepper flavors. Pretty moreish, with its characteristic savory and smooth tastes. Try with a scoop of tuna salad, cheese, or marshmallows. 
 
San Fruit Oranda: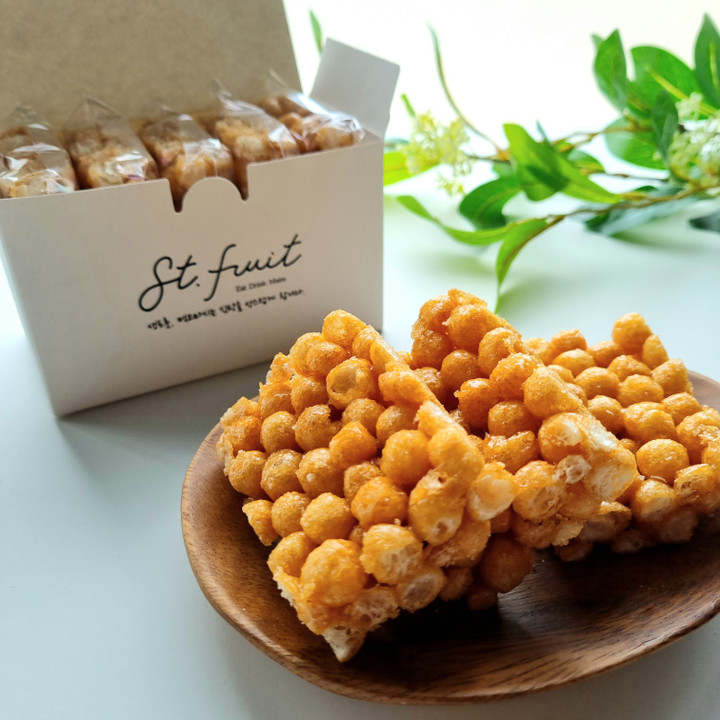 Credit
San Fruit started with a mission to build our table as a sacred place. Oranda is their signature product. Oranda came from the word "Holland". It is a Korean/Japanese version of a Dutch waffle. It was developed as a classic treat in the 1920s. 
--------------------------------------------------------------------------------------------
Seoulmate, these are only a few, but in our, you will find a lot that will give the authentic Korea Cguseok vibe in the comfort of your home, and we hope that this box brings you comfort. The last few years have been difficult, but it shouldn't stop you from enjoying this particular time.  
추석 잘 보내세요 – Happy Chuseok!